Best of X - Future of Work - 30.07.2018
Welcome to our Best of X - Future of Work blog.
Here's your weekly dose of the currently buzzing trends in HR! Get new insights into the future of work and rethink what you know about feedback, motivation and keeping top talent.
Wanna get it directly to your inbox?
We watched 10 inspiring TED Talks for you and the resulting food for thought blew our mind!
What would happen if you break all the rules and let employees decide for themselves who should be managers and when and how long they go on vacation? Did you know that even though white men make up only 30% of the US population they take up 70% of corporate board seats? Can we shape human nature through the institutions we create? And what kind of human nature do we want to help to design? Do you have any thoughts like that that keep you up at night? Just hit that reply button, we're wildly curious!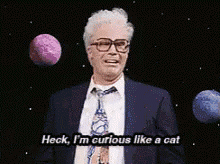 Besides not getting enough sleep, we're still enjoying this warm and sunny weather. That's why we added five tactics on how to improve your company culture and engagement this summer! We did it! Finally, we started recording the pilot episodes of our Future of Work Podcast! We'll send you the first episode as soon as possible, pinky promise. Wanna get involved and become a speaker? Just send us a quick message on who you are and why you want to join. The best application will get the chance to be part of the Future of Work Show!
Have a great week!
#TRANSFORMATION#NEWWORK#REMOTEWORK
10 Employee Experience TED Talks You Need To See
Did you know how much time business leaders spend on understanding what their employees actually do and why? It's less than 5%. These inspiring TED Talks will leave you with a lot of food for thought about your employees' experience and how to improve it. [Impraise]
Businesses must Embrace AI or face extinction
Google's CEO has compared AI to electricity and fire in terms of the impact it will have on the world. This may seem a bit overblown, but the hype around AI shouldn't obscure its importance. Currently, US-headquartered tech giants like Google, Microsoft and Amazon are setting the pace, but they will face increasing competition from Chinese firms like Baidu and Alibaba. [Marginalia]
#HIGHPERFORMANCE#TRAINING#GAMIFICATION
What motivates more: positive or negative feedback?
Positive motivation, negative motivation, emotional motivation, positive feedback, negative feedback or criticism? Where is the exact difference? This article is all about why motivation can be regenerated by others and why you need to have in mind that different comments have a different impact on the person you are talking to. [JotForm]
#TALENT#RECRUITING#EDUTECH
3 Reasons Why Top Talent Leave Agency Jobs (And How You Can Keep Them)
Your top talent can hit a 60% billable ratio, generate exceptional revenue, and motivate their teammates to step up their game. It costs a lot of time, resources and effort to train new talent, so you clearly don't want to see your best employees leave for the competitors. Don't wait for the exit interview but find out what's on their mind and how to keep them happy. [Teamwork Blog]
#WORKPLACE #SMARTOFFICE #COWORKING
5 Ways to Improve Company Culture This Summer (with Examples!)
Building an outstanding company culture is integral when trying to build a flourishing company. A great culture attracts the best workers, increases overall retention and improves performance. Here are five tactics SHIFT has established in their company. [SHIFT Communications]
Be happy!